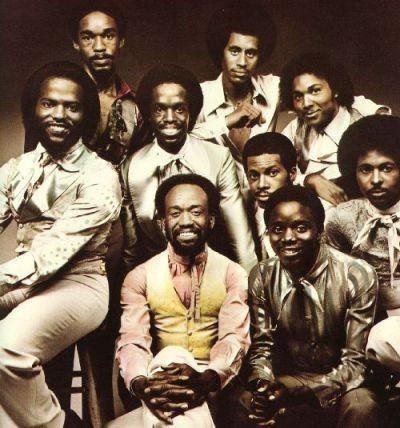 ---
Popular Songs
Here's a few of Earth, Wind, and Fire's most well known and popular songs ever. You may have heard these in movies, games, and so forth due to their popularity.
---
September
Despite the title of the song, this song was first published as a single in November 1978. At the time of release, it reached number one on the US R&B chart, and has made NUMEROUS appearances in various media, ranging from movies to video games. The song's popualirty also spawned a lot of covers by other artists. The thing that people liked a lot of the song was the vocals, and the general upbeat-ness of the song, making a really nice rythm as the song went on.
More info...
Boogie Wonderland
First released in the album I am in 1979, the song became popular after the album's release, and just like September, would find usage in several media. However, in this case, it was mostly movies, since this song didn't have the same impact that September did. It was still a commercial success like other songs, garnering a gold rating by the RIAA.
More info...
Let's Groove
Released in 1981 in the Raise! album, the song intially got mixed reviews at the time of release, since while its catchiness was praised, some felt it was pretty generic for its time. Later on, though, the song was well like for being a great disco inspired song, and was a commercial success, reaching Top 20 in charts in various countries. The song was also nominated for a Grammy for Best R&B Vocal Performance by a Duo or Group.
More info...
---
You can find more great songs here.